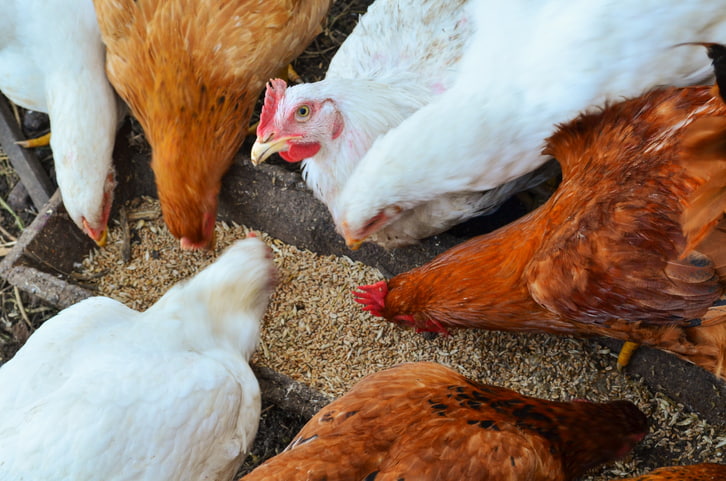 Benefits of Organic Chicken Feed
What you feed your chickens can impact their overall health and wellness. Whether you are raising your first flock of chickens or looking for a way to make sure your current flock is getting all the nutrients they need, you have to decide between organic and conventional feed.
What Nutrients Do Chickens Need?
Chicken feed — regardless of whether it's organic or conventional — needs to deliver the necessary nutrition a chicken needs to survive. These basic nutritional requirements include:
Amino acids. These are the building blocks of life and include methionine and lysine
Enzymes. Help break down feed and provide good bacteria for the gut
Trace elements. Include selenium, manganous oxide and copper sulfate.
Protein. Helps to build and repair muscles and bones
Vitamins. Vitamins ranging from A to D3 help provide optimal health
Browse Organic Chicken Feed
What Are the Benefits of Organic Chicken Feed?
Even if they include the same basic nutrients, there are some key differences between organic and conventional feed. Conventional feed, which is found in pretty much every feed store, tends to be cheaper because of the way it's made. It may have been grown using pesticides or contains genetically modified organisms (GMOs).
Organic feed, on the other hand, isn't grown with any foreign substances such as synthetic pesticides, antibiotics or hormones — it is natural and untreated. Also, for a feed to be labeled organic, it needs to follow a specific process and certain rules.
Because of this, organic chicken feed can be considered better because it offers several benefits such as:
Healthier flock: Because your chickens won't consume feed made with chemicals, toxins or additives, they will be less likely to have diet-related health issues.
More nutrition: Organic feed offers more nutrition. Omega-3 levels, for example, are higher in organic feed.
Better taste: Since organic feed is made and harvested in a more natural way, it delivers a richer, better taste than conventional feed.
Healthier environment: Because of how it's grown, organic feed doesn't contaminate and negatively affect the soil, water and animals in the area.
Browse Organic Chicken Feed From Nature's Best Organic Feeds
At Nature's Best Organic Feeds, we offer a wide range of organic chicken feeds suitable for all life stages and needs. Our premium feed options — from the chick starter/grower to the broiler grower pellets — have been formulated by nutrition experts. As the leading certified organic feed manufacturer, you can trust that we have organic chicken feed that's worth it.
Regardless of which feed you choose, you'll receive a bag or bulk order that has been thoroughly tested to ensure it meets the U.S. Department of Agriculture (USDA) Organic requirements. Along with being organic and of superior quality, our feed is also nonmedicated and Non-GMO Project-Verified.
Start Growing a Happy, Healthy Flock Today
Our family-owned and -operated company has been in business for over 70 years and understands what it takes to create a happy, healthy flock. To find Nature's Best Organic Feeds in a store near you, check out our store locator tool to find a Tractor Supply Co. location or feed store that stocks our products.
Find Our Feed
Contact Us Today