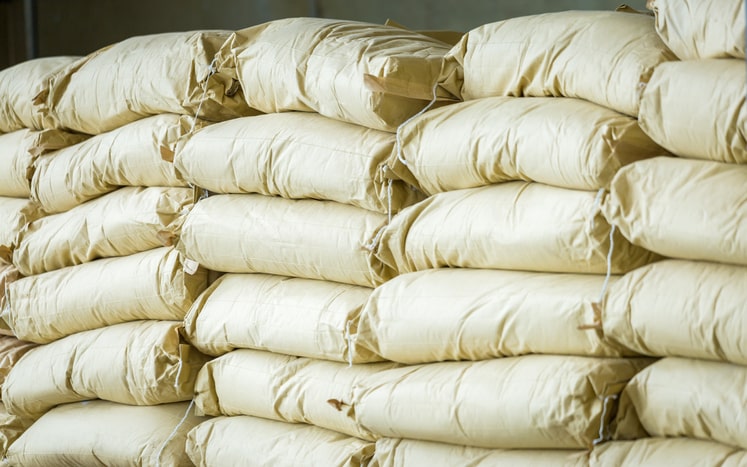 How Bulk Chicken Feed Saves Money
No matter how big your farm is, animal feed is probably your most significant recurring expense. If you have more than a backyard flock of chickens, buying bulk will save you a notable percentage of your feed bill — and help you worry less about when to buy feed.
Benefits of Buying Bulk Feed
Before buying bulk, make sure that you have enough room to store bulk feed and enough chickens to eat it before it spoils. An order of feed usually becomes an order of bulk feed when you purchase half a ton or more, which is too much food for many operations.
Browse Organic Chicken Feed
If you regularly use a half-ton or more of feed every two to three months, though, buying bulk yields a significant number of benefits in addition to saving your money. Here are a few advantages.
1. Get a Discount on Your Order
Most retailers offer discounts of around 5% per half-ton of bulk feed. As you increase the size of your order, you may save up to 10% or even more. Large retailers tend to offer standard discounts on bulk feed, but you can often receive even bigger savings by reaching out to feed mills and companies directly. By researching where to buy bulk chicken feed, you can potentially slash hundreds of dollars off your feed bill.
2. Buy Feed Fewer Times Annually
When you buy and store bulk chicken feed, you won't have to worry about purchasing feed as often as you used to. When well kept, chicken feed can last from three to six months, which means you may only have to purchase feed two to four times annually. You'll always have enough feed for the season when you buy bulk, which gives you one less thing to worry about.
3. Help the Environment With Less Packaging
Buying chicken feed in bulk is good for your wallet — and it helps the planet, too. Bulk buying eliminates unnecessary waste and means that you're not paying for packaging that you will eventually have to throw away. Lessen your environmental impact by buying bulk chicken feed and skipping the unnecessary packaging.
How to Properly Store Bulk Chicken Feed
With a proper storage system, you can extend the life of your bulk chicken feed by months. Make sure to use an airtight container made of metal or plastic when you're storing chicken feed, as leaving feed in the bag makes it an easy target for insects and vermin. Keep the feed in a cool, dry place away from heat that could cause spoilage. Bulk chicken feed saves money, but only if it is properly stored and prevented from going bad.
Where to Buy Organic Chicken Feed in Bulk
At Nature's Best Organic Feeds, you can buy chicken feed for chicks, hens and broilers in bag and bulk quantities. Our bulk options are a great way to save money, stock up on feed and help the environment. Use our store locator to discover where to buy organic chicken feed in bulk today.
Find Our Feed
Contact Us Today