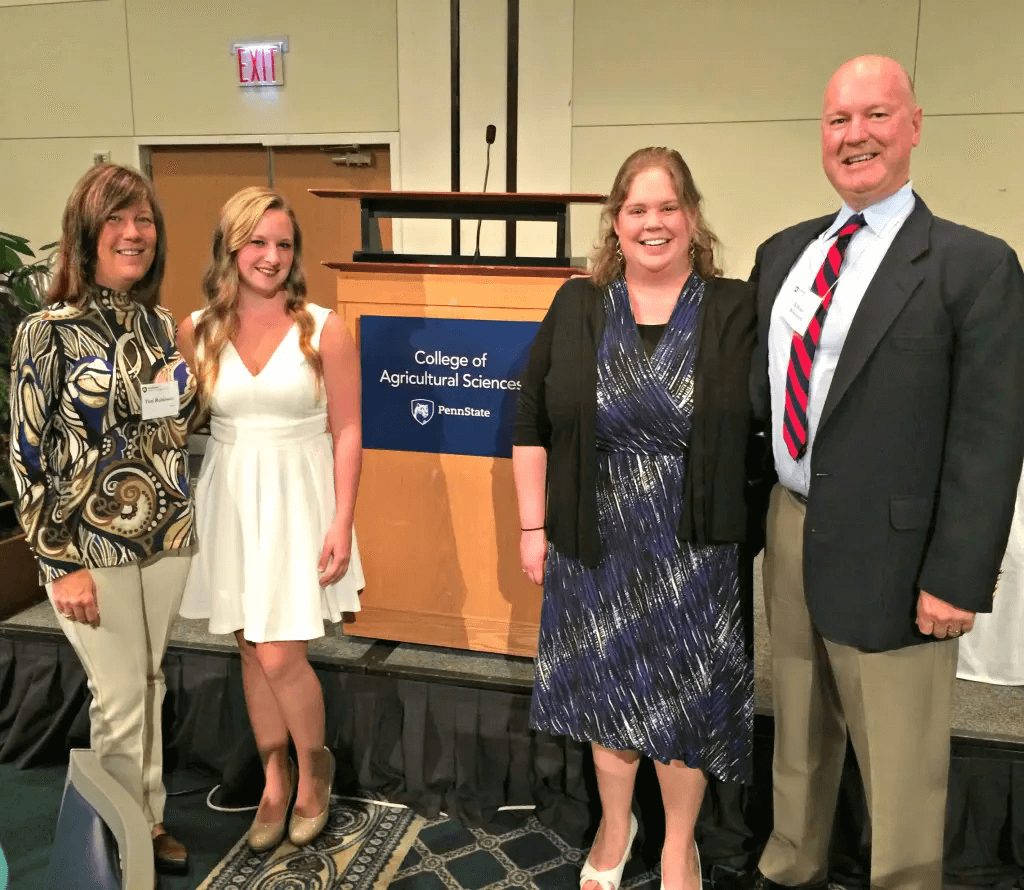 Kreamer Feed, Inc. Chairman Creates Scholarship for The Pennsylvania State University's College of Agricultural Science Students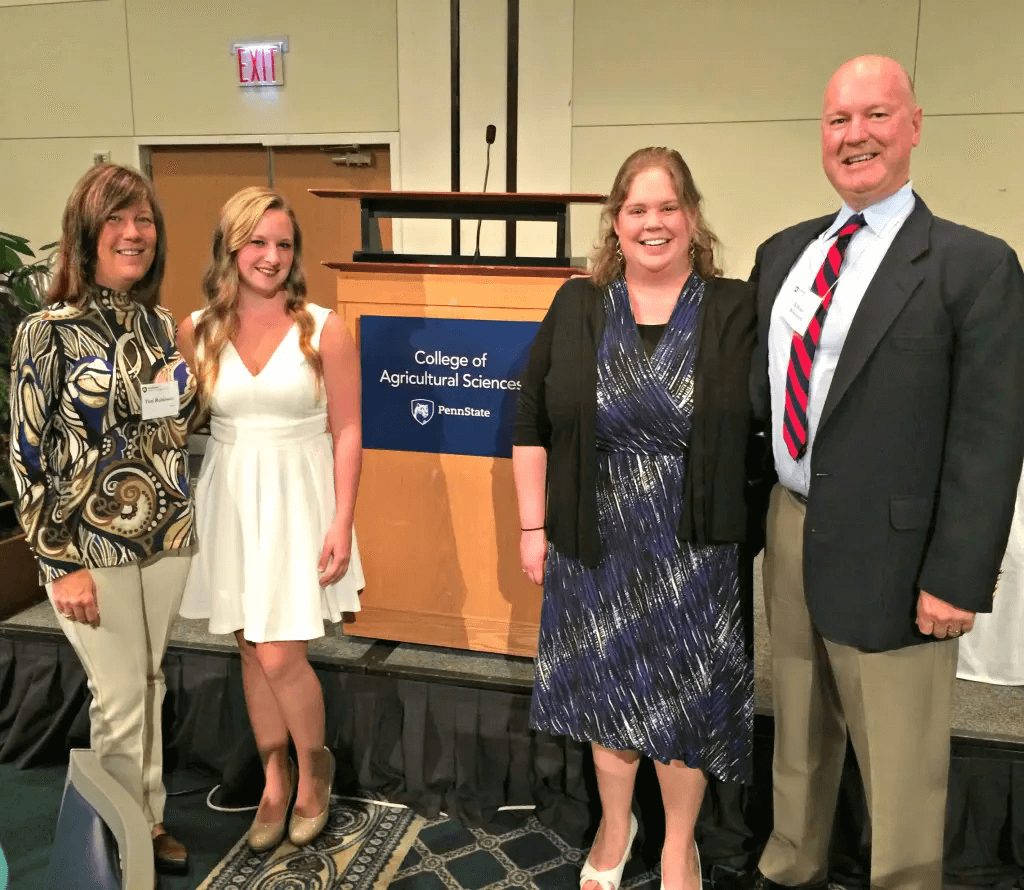 A total of $2,517,435 was awarded to scholarship recipients within Penn State's College of Agricultural Science Studies at the program's banquet on Thursday, October 20th, 2016 at the Penn Stater Conference Center Hotel.
Consideration for this donation is with the intent to provide financial support to undergraduate students enrolled or planning to enroll in the College of Agricultural Sciences; preference is given to students who are enrolled in the Poultry and Avian Science minor or a successor degree program. Penn State provides an annual 10 percent match of the total pledge or gift, an increase from the program's original match of 5 percent, and it is available only for new endowments of $50,000 or more.
Two of the students within the college received the William D. and Teresa L. Robinson Trustee Scholarship Thursday evening after submitting a singular application that goes towards any and all scholarships the college offers. The two recipients of the 2016 scholarship are Alyssa Kaupas, an Animal Science major from Lansdowne, Pennsylvania, and senior Macie Whitsel from Cassville, Pennsylvania.
When interviewed, Whitsel explained the process of applying for the scholarship and that she is graduating this semester; a semester earlier than anticipated. Her major is Animal Science Business Management with minors in Poultry and Avian Science and Agribusiness Management. When asked what made her interested in the agriculture industry, Whitsel stated, "I grew up on a farm and have had a love for animals my entire life. They influence my life so much. I just feel like I'm not me without them!" The launch of her long-term plan is to find a job within the live-poultry production industry and to eventually have her own operation.
Alumnus William "Billy" Robinson and his wife Teri started the scholarship in 2014 because Mr. Robinson graduated from the College of Agricultural Sciences in 1984 with a degree in Agricultural Business Management. The Robinsons own two businesses: Kreamer Feed, Inc. and BJE Poultry. Mr. Robinson, who served in the U.S. Marine Corps, was the president of Kreamer Feed for 25 years until 2012 and now serves as the Chairman of the Board while remaining president of BJE Poultry. His father George W. Robinson founded the animal feed company in 1947 and it is now run under third-generation family.
"Teri and I are pleased to begin giving back to Penn State," said Robinson. "The University has meant so much to us personally and to my respective businesses, which have benefited specifically from Poultry and Avian Science minors. We are excited about helping out future Penn State Ag Sciences students."