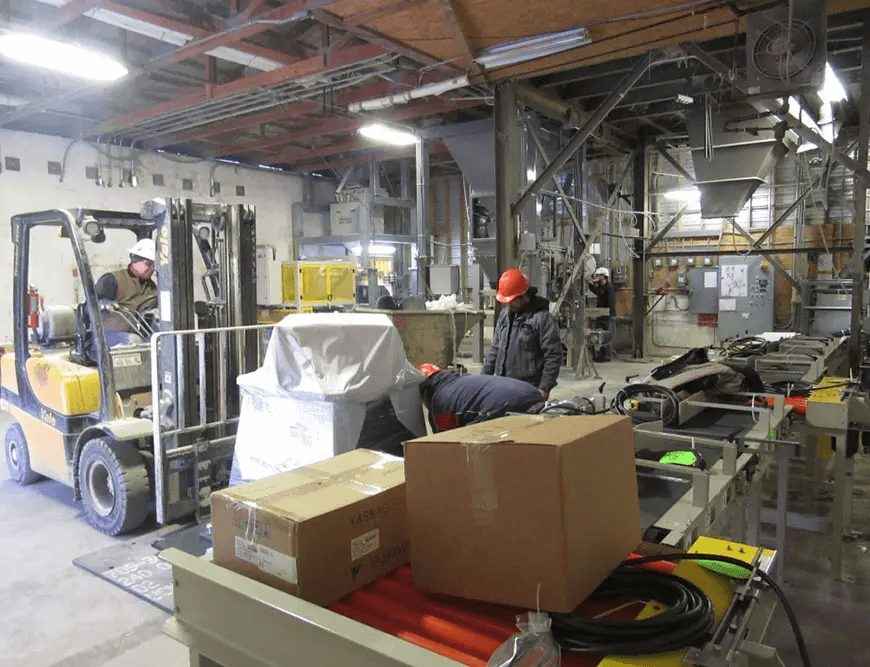 Kreamer Feed Invests In Game Changing Robotic Equipment
16 February, 2017
KREAMER, PA–
Kreamer Feed, Inc. is prioritizing efficiency and safety as they spend the week preparing for equipment that will increase productivity by 300%. The Hamer-Fischbein Model 1200BH robot installation begins Friday, February 16th and is expected to be in use next week. The $276,000 project will drastically reduce operator fatigue and potential for injury, escalate production, and ensure uniform pallets of Nature's Best Organic Feed. As organic mill employees work tirelessly to rearrange current equipment that will remain and remove equipment that the robot will deem obsolete, Director of Operations Andy Wagner explained that the robot will be stacking bags onto pallets, increasing outgoing tonnage significantly. Specifically, the organic mill now produces and manually stacks 250 tons of feed per week, explained Mill Manager Josh Ebright. He said that the robot will allow for 100 tons per day to be bagged.
In addition to the increase in productivity, the equipment provides rest for the backs and shoulders of the hardworking baggers, as the 40-pound bags were previously stacked 50 at a time onto the pallets by hand. Ebright stated that the equipment is not intended to replace all of the current bagging equipment, but to add to it in order to speed up the process.
The equipment has the ability to work with Nature's Best Organic Feed's popular 40-pound poly woven bags, but can also be programmed to fill and stack the brand's smaller packages with the programming of the robot's touchscreen operator control system with a 20 bags per-minute speed. As Hamer-Fischbein explains, this bag hanger is the industry leader and is a critical part of an automated packaging system that truly benefits companies that implement it.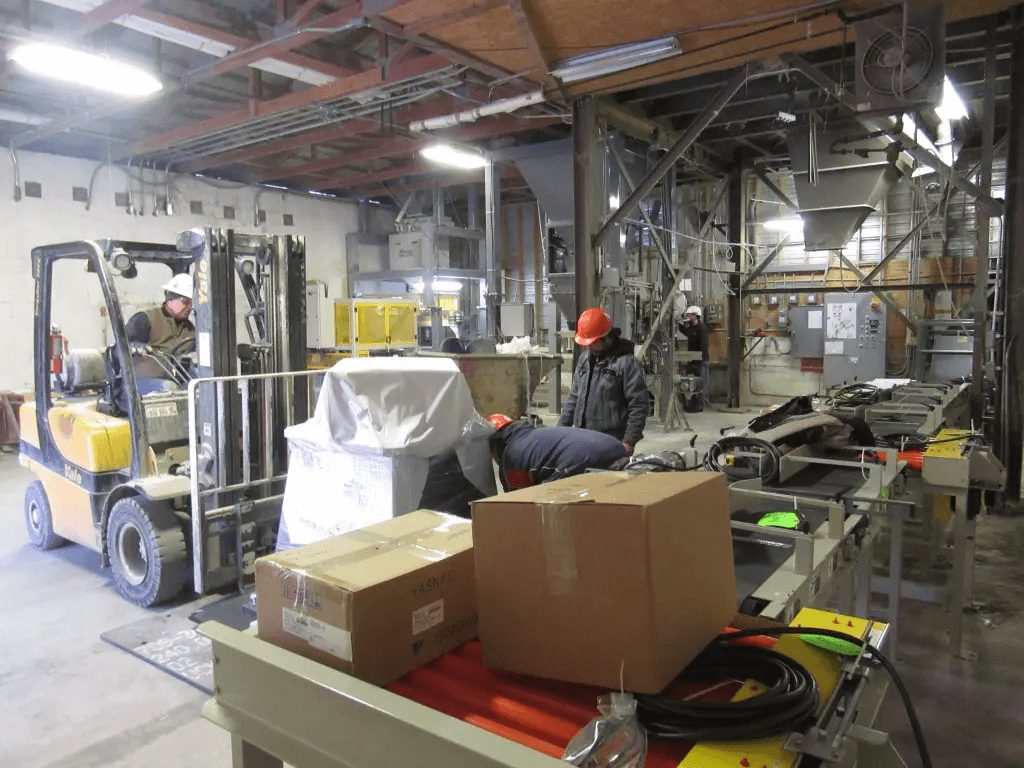 Kreamer Feed is no stranger to adaptations that ensure its future success. In 2013, Chairman of the Board William Robinson said the opening of the new multimillion dollar organic mill was the largest investment ever made by the company and would allow for doubling feed production. "Kreamer Feed is a unique operation and is taking a big step to ensuring their own future," Pennsylvania Secretary of Agriculture George Greig said at the open house. "The company has been adapting for 65 years." Now in their 70th year, Kreamer Feed looks back on that 65th year at the remarks of President Jason Robinson, "Hopefully, the future is just as robust as the past has been and we've paved a way for fourth, fifth and sixth generations."
For more information on Kreamer Feed Inc.'s premium line of organic feed, please visit organicfeeds.com.
Watch the video below to see the Hamer-Fischbein Model 1200BH integrated into a feed plant's process!